One reason is the upcoming Battle Creek Mountain Biking Festival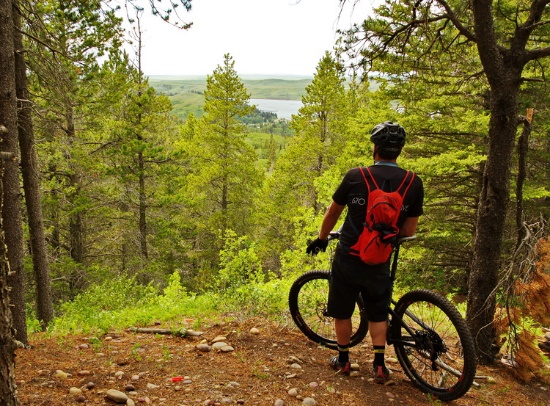 Soectacular and scenic bike trails in Cypress Lakes Provincial Park. 
Photos by Leigh McAdam
LEIGH McADAM
CYPRESS HILLS - If you're a mountain biker looking for a fantastic variety of uncrowded, world-class trails then it's time you made a visit to Alberta's best kept secret – Cypress Hills Interprovincial Park. With roughly 50 kilometres of trails – and more in the works, you'll find lots of choice.
#DareToExplore this summer. Share this page on Twitter.
"Every cool community needs mountain bike trails," says Medicine Hat resident and past president of the local 670 Collective Mountain Bike Club. To that end, trail building is an ongoing process in the park. About 90 per cent of the mountain bike trails have been built in a sustainable manner over the last two years by club members.
With the city of Medicine Hat only a 40-minute drive away, the trails are popular with locals, but virtually unknown outside of the immediate region. 
I tried the seven kilometre circuit that will be used in the upcoming Battle Creek Mountain Biking Festival, taking place on Aug. 27, 2016. The loop offers a good mix of everything you experience in mountain biking, including single-track, berms, drops, roots and rocks, jumps, technical descents and lung bursting climbs. There are even a few mellow sections. Thank heavens!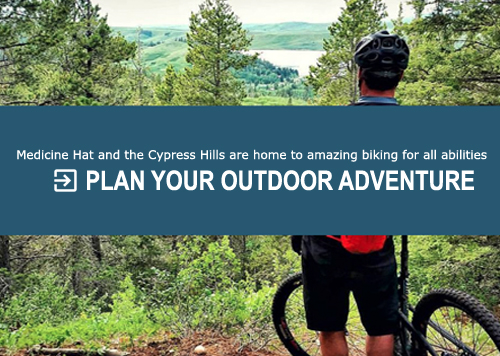 What really struck me was the beauty of the area. Much of the riding takes place in open woods, filled with lodge-pole pines. There are occasional viewpoints and to finish the day there is a lovely flat section along Elkwater Lake.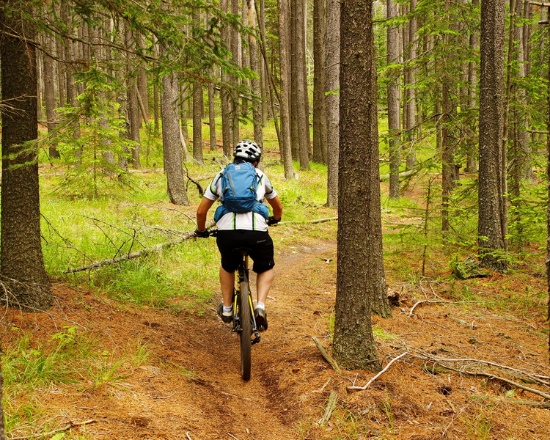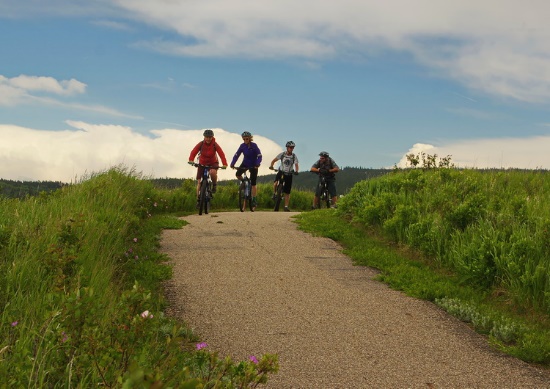 The festival – which is open for registration now with a cap of just 70 riders, is a fundraiser for the 670 Collective. Timed for the end of summer so you can train for it, this event is meant to be fun for everybody. The essence of the bike festival is to see how many times you can cycle the seven-kilometre circuit before you're cut off at the 3.5-hour mark. The record to date is seven.
It starts at a civilized hour – 10 a.m. and bacon is offered at aid stations (and it's a hit), and the whole thing is wrapped up by about 2 p.m. Then it's time for music and a barbecue along with awards. Winners receive a bag of locally grown corn while last-place finishers in each category get a bottle of wine.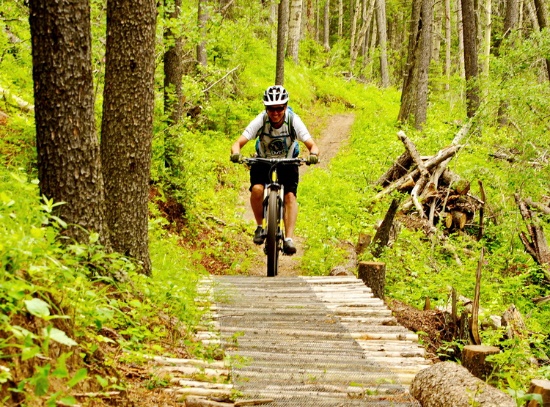 After the Mountain Bike Festival
If you're a new visitor to the area, be sure to check out Medalta in Medicine Hat. Formerly an industrial site and the source of about 75 per cent of Canada's pottery in the 1920s, it's now a thriving, vibrant museum that tells the story of the clay industry in a compelling manner.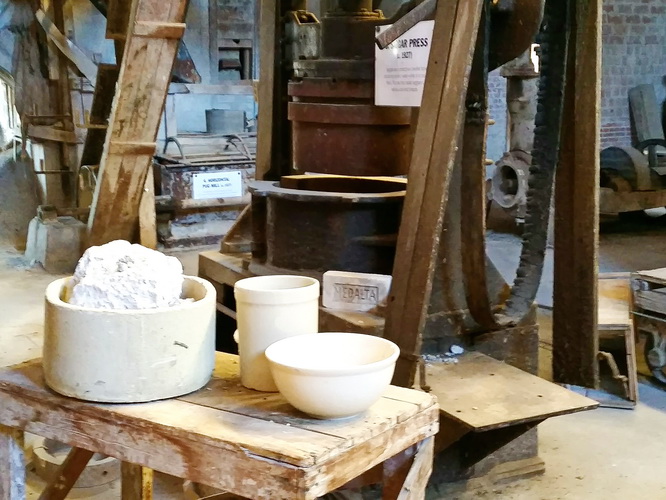 Along with the museum there is a lively weekly market and art gallery. Exhibits and the occasional concert use the space as well. 
This year from Sept. 1 – Nov. 30, Cheers - a celebratory drinking vessel exhibit will be on display. Whatever your beverage – a beer post bike ride or your ritual cup of morning coffee – you'll appreciate the creative take on mugs, steins, tumblers and flasks.
If You Go
The Battle Creek Showdown is Saturday August 27, 2016. Start time is 10:00 am.
Entries are $80 for solo riders and $140 for teams of two.
There's no bacon if you don't enter and registration is limited to 70 riders so sign up for the Battle Creek Showdown before its too late.
Elkwater in Cypress Hills Interprovincial Park is only 45 minutes south of Medicine Hat. While you are in the park, relax on the shores of Elkwater Lake, or cycle the other 63 kilometres of trails. Take a tour with the friendly park interpreters to learn more about the geological history of the park or drop a line iin to catch a fish or two.
Get planning and head to Medicine Hat this summer; learn more here.
Ready to rock the trails in Southern Alberta? Share this page with your cyclist friends.