The name alone – Conquer the Ridge Half-Marathon – might sound slightly daunting. But grab a friend and it'll feel more like fast walk in the prairies on a Saturday morning. Plus, you've got plenty of time to train for Medicine Hat's only half marathon.  
Help your friends #DareToExplore. Share this page on Twitter.
You can opt to run scenic trails on your own and do all 21 K, or share the load with a buddy and each do 10.55 K. We'll leave it up to you to decide who begins or finishes the race. Either way it's a great way to #JoinTheUnion and get #OffTheCouch.
Once you've crossed the finish line, you'll feel good knowing that the proceeds have gone to support a good cause – youth athletics in Medicine Hat. 
Discover Medicine Hat while attending Conquer the Ridge. Plan your adventure...
The event goes Oct. 14. 
Registration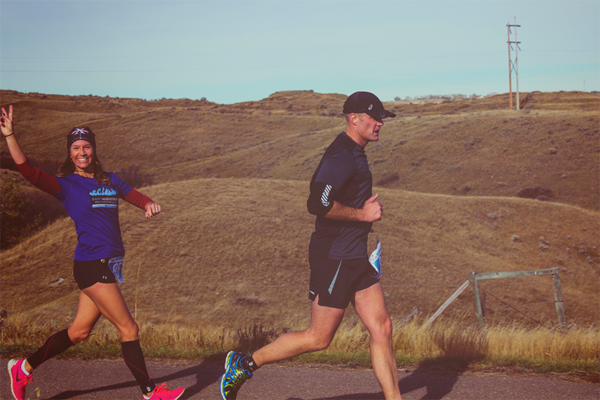 EARLY BIRD Rate (Available until Aug. 30)
$48 for full ½ marathon ($65 after Aug. 30)
Or as a pair $35/each ($50/each after Aug. 30)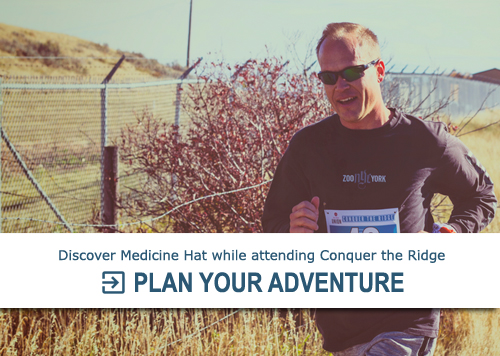 If you go
Want to make a weekend of it? Click here for places to stay, where to eat and things to do in Medicine Hat.
Start planning your trip to Medicine Hat here.
Do your friends a favour, and share this info on your social media channels.