Yeehaaw! Its the Annual Fernival at Fernie Alpine Resort featuring Hark Raving Sirens! Fernival is Fernie Alpine Resort's Closing Weekend Celebration. Fernie Alpine Resort is the place to be this spring as the annual Fernival event typically gets underway and rockin,' in April.
Catch the enthusiastic spirit of this spring music festival, which includes live music, popular DJs, a retro-themed weekend and some fun but intense competitions to wrap up the ski season. 
Live Shows at Fernival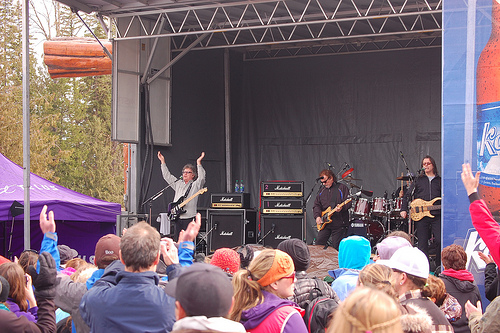 Saturday, April 15
Concerts with:
2pm Mount Rushka, local rock faves
3:30pm Runaway - Bon Jovi tribute band
Sunday, April 16
2 - 5pm  Liquid Silence, cover band fave at the Griz Bar
Raging Elk Slope Soaker
A slush cup party you don't want to miss! Dressing up is encouraged, and prizes are awarded for creativity and audience reaction. 

The best way to get the most up-to-date festival information is to head over to the Official Fernival Event Page.