This event is too good to pass up, not only because there's so much going on, but also because it is free admission into the grounds. You don't get that in the big city. (See below for event pricing.)
Leisurely amble into your weekend with the Horticultural Bench Show. Not sure what that is? It's where the talents of local green thumb gardeners, artists, crafters, photographers and even beer and cake and pie makers, face off to win cash prizes and ribbons.
Take It To The Lake this summer. Plan your Lac La Biche adventure...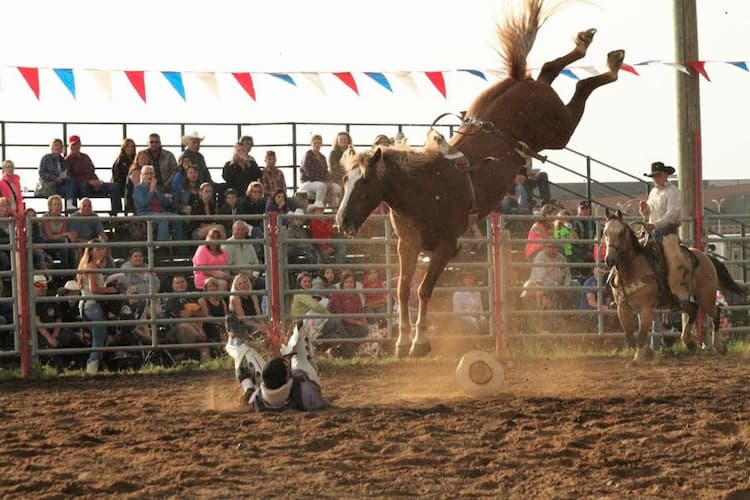 In the midst of it all, there a children's festival barbecue and live musical entertainment, an art show and sale and a country market.
Come evening, the action ratchets up for the rodeo events that showcase the horsemanship skills of the bareback riders, saddle and mini bronc riders, ladies barrel racing, ropers and more.
Schedule of Events
Each night the Beer Gardens are open with live entertainment.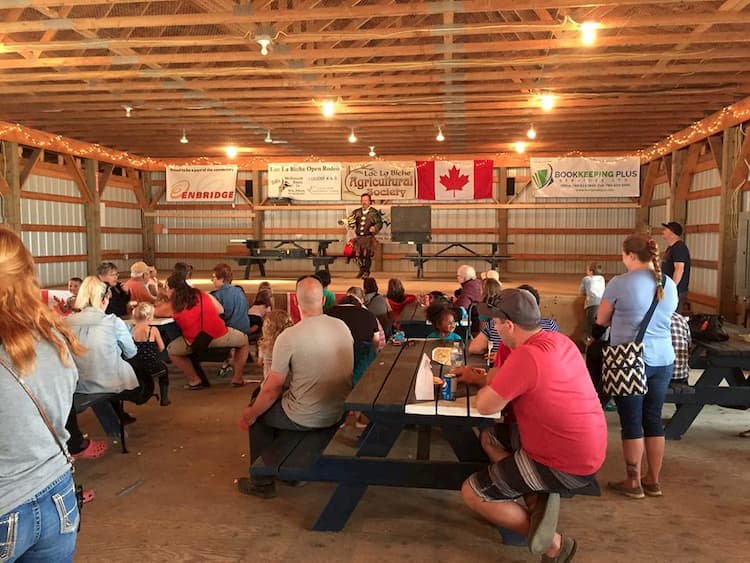 Friday
2 -5:30 p.m. - Horticultural Bench Show, Art Show & Sale, Farmers' Market, BBQ & Music on the porch.
7 p.m. - Rodeo
Saturday
Noon to 5 p.m. - Country Market, Children's Festival, Horticultural Bench Show, Art Show & Sale, BBQ & Music on the porch
7 p.m, - Rodeo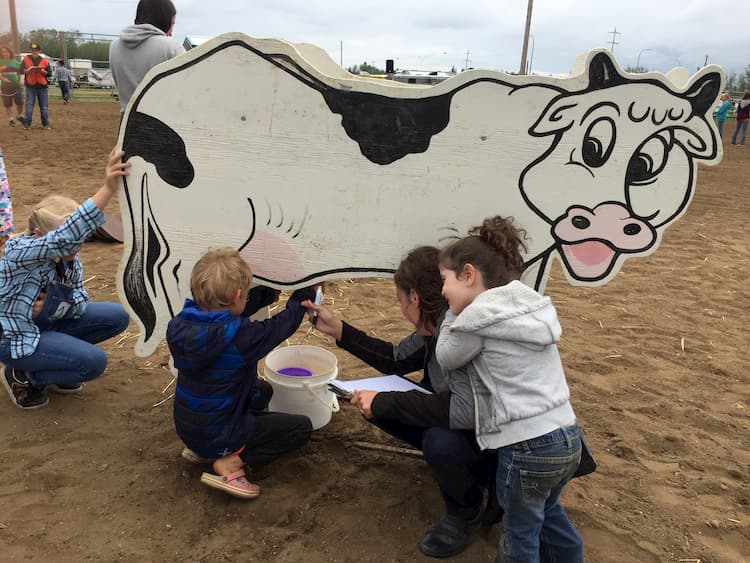 Ticket prices:
Admission to the Country Fair is free
Children's Festival $5 wristbands
Rodeo $10 adults and children 7 and under are free 
When You Go
For more on the the region of Lac La Biche, which is here your find the mud bogs, check out their tourism website.
Read our FestivalSeekers story about the fun times found at the Lakeland Country Fair.
Looking for inspiration on why you need to #TakeitToTheLake this summer? Start here with our ZenSeekers #TakeItToTheLake Expedition page for a bunch of reasons.
Our friends at Travel Alberta want you to #ExploreAlberta this summer. Get on it by visiting www.TravelAlberta.com
Check out the Plamondon Mud Bogs while your at it!