The Medicine Hat JazzFest serves up an array of jazz beats for six days all around town. Pop by some of Medicine Hat's most gorgeous venues to hear some fine music from some of the best in the world. The intimate nature of the festival means there's a very good chance of getting to meet the musicians before or after a show.
Outside of the traditional concert and events, the festival also has several side-stage events such as workshops, jams and special concerts for children.
Be sure not to miss the free rooftop parkade party. 
The festival has opened its doors to past performers such as multi-Grammy-award winner Arturo Sandoval, Lee Konitz, Paquito D'Rivera, Bobby Hutcherson, Cedar Walton, Monty Alexander, Andy McKee, Ranee Lee, Oliver Jones, Sophie Milman, Beady Belle, Downchild Blues Band, Powder Blues, Maraca, and Wil Campa.
2022 Performers TBD
Check back for updates as they're released.
Featured Artists from previous years
Gypsophilia
This Halifax-based band, brings a high energy jazz sound that is angular, sweet, nostalgic, modern and racous. With a combination of their musicianship, humour and showmanship, they are sure to enchant you and get you in a dancing mood. 
Matt Savage
Matt is a 24-year-old boasting an astounding 15-year professional career as a jazz pianist. Having worked with some of the biggest names in jazz and even composing and recording the entire soundtrack for a feature-length film, he's sure to impress you. 
Kurt Rosenwinkel 
Kurt came to prominence in the early '90s and has since then spent almost 25 years perfecting his craft as a jazz guitarist and keyboardist. Kurt has managed to evolve the language of jazz in a way that no one else has since his arrival on the scene.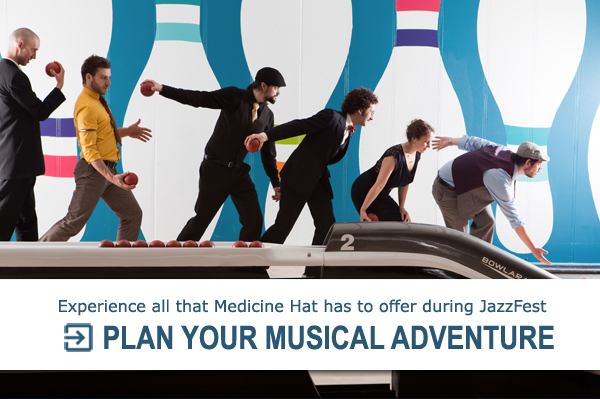 Other past artists include:
Yoslai De La Rosa
Brad Shigeta's Swingtime Band
Joel Miller with Sienna Dahlan: Dream Cassette
David Restivo Trio
Al Muirhead featuring Laila Biali
Craig Learmont
Enslow
Cheryl Fisher
The Bow Djangos
Kool Ray and the Hip Katz
Teresa Riley and the Bourbon Rebels
Tyler Hornby Trio with Allison Lynch
Myriad3
Tim Tamashiro with Nobuki Takamen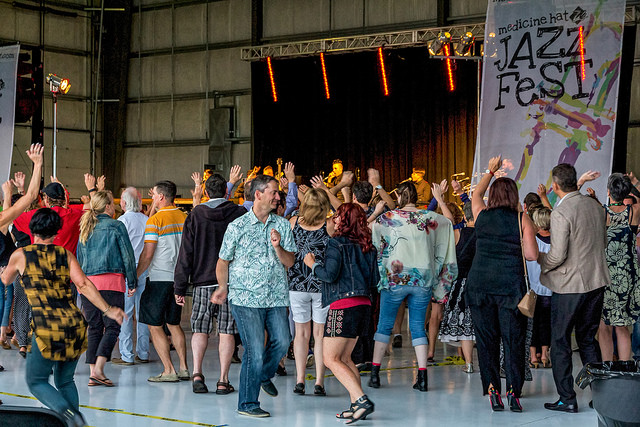 Tickets
Tickets sales will begin in the spring.. Ticket prices for artists and events can be found on the official festival page.
More Information
For more information head to the official Medicine Hat JazzFest website.  
Start planning your trip to Medicine Hat here.
While in Medicine Hat Elizabeth and her family stayed in Canalta Hotel's Hampton Inn & Suites, full breakfast each morning, swimming pool and the perfect base camp for any #ThisHappensHere adventure. 
Do your musically-inclined friends a favour, and share this info on your social media channels.