PRISMA spreads the orchestral musical love around Powell River, showcasing the talents of young musicians at different venues across the city
---
PRISMA Festival on Social Media
PRISMA spreads the orchestral musical love around Powell River, showcasing the talents of young musicians at two different venues: The Evergreen Theatre and Willingdon Beach. 
PRISMA draws over 5000 concertgoers from BC and beyond to daily musical events, symphony and chamber music concerts, master classes and student recitals. The PRISMA Festival Orchestra, the highlight of the festival, performs four full symphony concerts.
Event highights
PRISMA's 2023 orchestra program will feature Dvorak, Brahms, Mahler, Stravinsky, and more, charismatically led by artistic director Arthur Arnold, former music director and conductor of the Moscow Symphony Orchestra. 
Guest artists 
Members of some of the world's leading orchestras—inculding the Cleveland Orchestra, Berlin Philharmonic, Royal Concertgebouw Orchestra, LA Philharmonic, New York Philharmonic, Montreal Symphony, Toronto Symphony, Vancouver Symphony, Victoria Symphony—will visit Powell River for the PRISMA festival in 2023.
---
Stay up on festivals and events in Western Canada!
Sign up for FestivalSeekers enews and we'll keep you in the loop.
Lafayette String Quartet
Tuesday, June 13 - featuring works by Shostakovich, LeFanu and Mozart
Symphonic Grandeur
Friday, June 16 - PRISMA Festival Orchestra performing works by Dvorak and Brahms
PRISMA on the beach
Saturday, June 17 - The Rotary Bandshell at Willingdon Beach Park
Featuring Tla'amin Drummers and Singers, and PRISMA Festival Orchestra
The beach will come to life with vendors and artists that will ensure that there are plenty of dining options to suit your tastes, memorable souvenirs, and musical talents to fill your ears with joy.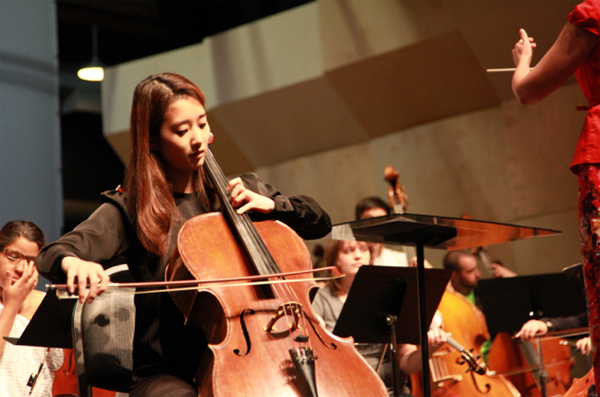 Titanic Power
Friday, Jun 23, 7:30pm
Saturday, Jun 24, 2:00pm
Watch the concerto competition finals, and enjoy Mahler's Symphony No1 in Dminor "TItan" performed by the PRISMA Festival Orchestra.
Tickets
Festival pass: $125
Single tickets: $30
Purchase your pass, tickets, or a membership, here. 
More info
Check out the full festival schedule,on the PRISMA festival website.
When you go
Interested in checking out the Sunshine Coast? Visit SunshineCoast.com for trip-planning ideas.
Need more inspiration? Powell River is home to The Powell Forest Canoe Route, one of the most gorgeous canoe journeys in the province. Find out more hidden gems here.
Did you know you can jump on BC Ferries and take in the PRISMA festival during a two-day retreat? Find out more information here.
Planning to check out the PRISMA festival? Share this page with your friends.