Ryland Moranz with the High Level Bridge in Background
Photos by Paula Worthington
PAULA WORTHINGTON
It wasn't a typical Sunday morning. Looking out over Lethbridge's signature coulee, the bright blue Alberta sky promising a spectacular summer's day, the happy-go-lucky sound of a banjo came to life, its quick-paced notes immediately making my foot tap the rusty shale path below me.
Help your friends #DareToExplore. Share this page on Twitter.
I'm sitting with Ryland Moranz, a Southern Alberta musician, and he's just given me my first banjo lesson. Moran was raised in Fort Macleod but calls Lethbridge home – when he has a chance to be home, that is. This summer, Moranz will take the stage at the Wide Skies Music and Arts Festival, happening July 26 and 27 in Lethbridge. A growing talent on Alberta's music scene, Moranz was on his way to Swift Current later that day, playing a show that evening, all before coming back to Lethbridge to continue working on new music and then hitting the road again. Such is life during summer festival season, but Moranz wouldn't have it any other way.
Head to Lethbridge for the Wide Skies Music and Arts Festival. Plan your adventure and use code "WIDEFEST" when booking...
Surrounded by music at his family's kitchen table from a young age, Moranz laughed and said, "My sister and I didn't have a chance to be accountants," noting that his parents played a strong hand in the nearby South Country Fair music festival, their living room often serving as the festival's headquarters for many years growing up.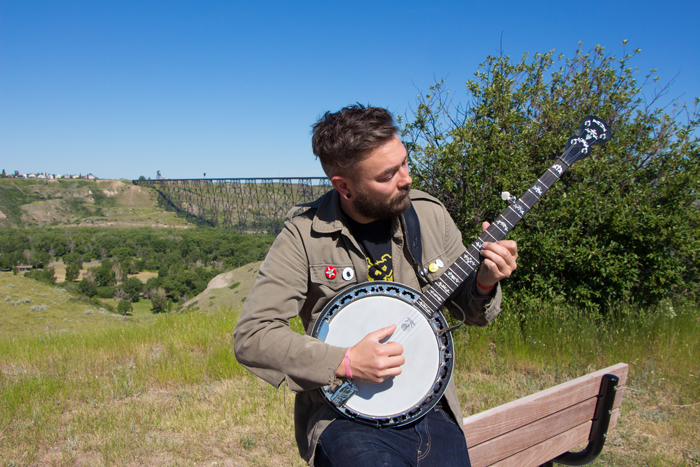 Ryland Moranz shows his talent on the banjo in Lethbridge
This summer, Moranz will take the stage at the Wide Skies Music and Arts Festival, happening July 26 and 27 in Lethbridge.
"There are so many great musicians that live in Lethbridge, and a bunch of them even live on my block. To have a festival attracting both local and out -of-town talent, just a few minute's walk away from my house, is pretty cool," says Moranz, who will join acts such as Alex Cuba, Deep Dark Woods, Mariel Buckley and Lindi Ortega.
"The organizers of Wide Skies have an incredible reputation for doing things really well," says, "and they have already attracted an amazing line up of artists over the course of two days."
While Lethbridge may not be the first destination we think of for music festivals, that may soon change, thanks to Wide Skies. The unique festival format is a huge draw for music lovers, who will have the chance to see some of their favourite artists in a more intimate environment.
While the first evening's outdoor performance on July 26 is free, there's priority seating available for festival passholders (maximum 500 to be sold), who will also get to enjoy a second night of exclusive performances inside Lethbridge's historic Southminster United Church the following evening.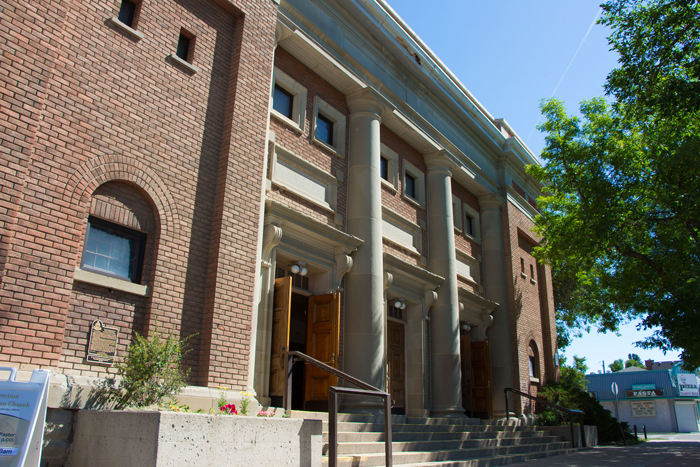 Southminster United Church - Venue for Night Two of Wide Skies
Festival passes are $50 (before July 1) and $60 (after July 1), and also include a return bus pass on City of Lethbridge Transit and a Wide Skies promo pack.
"I'm a big foodie, and Lethbridge also has some great restaurants to try," says Moranz, whose favourites include Two Guys and a Pizza Place (conveniently located next to the festival site, and featured on TV's "You Gotta Eat Here") and the Coulee Brewing Company.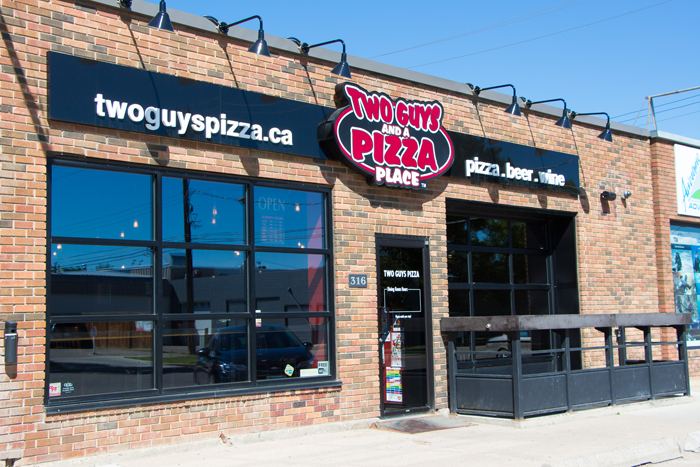 Lethbridge also home to great restaurants
For visitors to Lethbridge, there's plenty of places to get out and explore between festival days. Whether it's checking out the views of the historic High Level Bridge, retreating to nature at the The Helen Schuler Nature Centre (located in the coulee under the bridge), or uncovering history at the Galt Museum, or visiting one SAAG - one of Canada's leading contemporary art galleries, there's plenty to explore.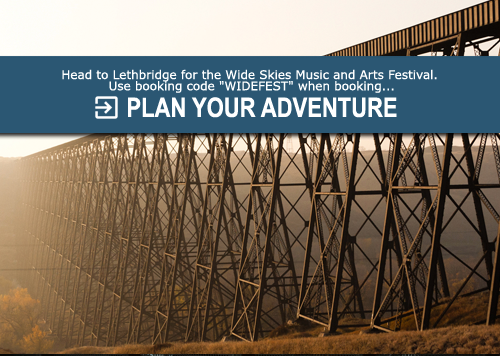 As for my banjo lesson? While I loved learning how to strum a few chords on an instrument I've always enjoyed listening to, I think I'll leave it to the pros like Moranz. "The banjo is either a party starter or a party stopper, depending how you look at it," he laughed.
It's a 100 per cent party starter, if you ask me.
If you go
Inspired to take your own musical adventure this summer, buy your tickets now for the Wide Skies Festival and get your groove.
The City of Lethbridge want to challenge you to explore their city this summer, start your investigations here and learn what's in store.
Here's one thing you can check into via a stroll or exciting trail run through their river valley as Lethbridge is home to the highest and longest viaduct train bridge, in the world!
Are you ready to head to the Wide Skies Music and Arts Festival? Share this page with your crew and get planning.