The #BuyBasin Festival lineup is out: Meet the vendors and artists!
Just as pumpkin spice lattes are taking over your feed, we're here to tell you what else will be trending in the next few weeks. The #BuyBasin Festival is a festival for shopping and music lovers alike, featuring businesses and artists from all over the Columbia Basin. 
So what exactly is a virtual festival anyway, and how do you tune in? This is a grassroots festival with 100 local businesses and entrepreneurs themselves going LIVE on their social media from October 18 to November 10, sharing expert tips, giveaways, demos, live music and all kinds of behind-the-scenes fun. Each day also features a musical performance from an incredible local artist, a couple of whom are previewed below.
Your part is simple: check the schedule and tune in to each slated performer's social media channel to enjoy the performances, learn about local businesses and find out how you can give them some love this season.
To give you a taste of what's to come, here are profiles on two local businesses and two musicians you're going to want to meet! 
CHECK OUT THE COMPLETE #BUYBASIN FESTIVAL SCHEDULE FOR THE FULL LINEUP... 
And keep reading for a chance to win a $50 Buy Basin gift card!
Business spotlight - Raven's Nest, New Denver, BC
How does getting cozy while learning about a centuries-old Japanese art sound to you? Located in the Slocan Valley, Raven's Nest is an eclectic shop specializing in Canadian-designed natural fibre clothing, quality books & journals, woolen blankets, jewelry, gifts and cards. 
"We're a bit nervous," said Marsh Garrick Rice, manager of Raven's Nest in New Denver. "My partner and my daughter are going to make origami cranes and talk about the Japanese influence in the 40's. My mother in law, the owner, is from Japan and we're going to highlight the Japanese aspect of our story." 
---
MUSICIAN SPOTLIGHT - HEATHER GEMMELL, KIMBERLEY BC (GENRE: FOLK) 
Clean, clear, ringing guitar tones and a honey-drenched voice mark Heather Gemmell's rootsy acoustic sound. Out of Kimberley, BC, Gemmell fuses blues, bluegrass and rock into a potent blend that will rouse your autumn spirits. 
---
Watch and win with #BuyBasin
Just to sweeten the pot, tune in to the fest and you can enter to win a $50 gift card to a Basin business of your choice, for participating in the festival - details here:
---
Business spotlight - Rossland Bike Retreat, Rossland, BC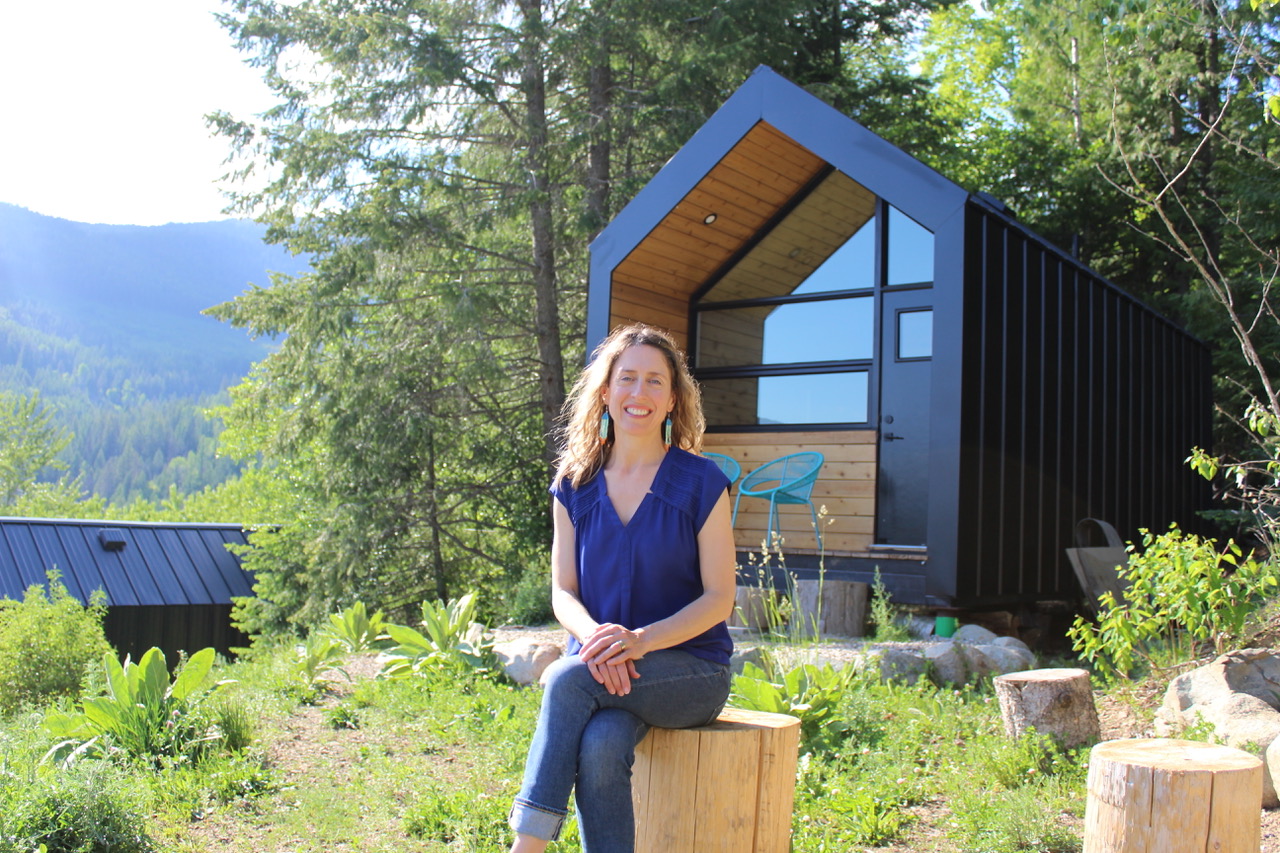 Ever wondered whether a fat bike or a traditional mountain bike is the right choice for you? Wanted to get into fat biking but weren't sure? A 10-minute drive from the slopes of Red Mountain Resort, Rossland Bike Retreat is the perfect jumping-off point for your adventure in the Kootenays. 
"Be it snow or dirt you're after, we'll help you discover the trails you seek," said Kate Garlinge, owner of Rossland Bike Retreat. "We have 2 identical cabins to rent; each one accommodates 4 people. You'll find complete serenity in this mountain escape." 
"For my LIVE video, I will be talking to Rory Belter, a local trail builder and director of the Rossland Mountain Biking Society. He's going to bring his fat bike and we're going to talk traditional versus fat biking, how they differ, and why they're growing in popularity."
---
MUSICIAN SPOTLIGHT - MADDISUN, CRANBROOK, BC (GENRE: POP/ROCK)
Maddisun's acted is rooted in place. Funky mountain grooves with feel good vibes will deliver a needed hit of positive energy to your day. 
---
Have we whet your appetite yet? This is just a hint of the local talent, creativity and passion that infuses the Columbia Basin. #BuyBasin is about celebrating that spirit, from the woodworker to the craft spirits maker, the organic farmers to the small business advisors, book publishers, health practitioners, outdoor outfitters and tour companies, arts studios, vintage shops, restaurants and more that bring colour and flavour to the region.