KENTON DEJONG
Like most forms of art, chalking can be very messy. The pastel colours get on your hands, on your clothes, on your face and in your hair. Medicine Hat native and local artisan Kristine Ens doesn't mind though. For her, the messiness of "chalking" is what she loves about the medium.
Help your friends #DareToExplore. Share this page on Twitter.
Ens has been chalking at the Medicine Hat Sunshine Chalk Art Festival for three years. Like most people, she hadn't touched chalk since childhood. Since then, the world of chalk art has changed a lot. Gone are the days of plastic ice cream pails full of broken, dusty neon sticks. Instead, artistic chalk now comes in neat, rectangular pastel bars. Chalking isn't as dusty as it used to be either, but it can still get messy.
Explore all that Medicine Hat has to offer during the annual Chalk Art Festival. Plan your artistic adventure...
Along with big changes in chalking materials there's also been a leap in the calibre of the work created with chalk. While some of us may still prefer to draw hopscotches and smiley faces, others have graduated to more sophisticated works, like three-dimensional landscapes, portraits and wildlife.
All I had to do was look at Ens' lovely creaion to see how true this was. 
One of the most impressive things about the chalk festival is that anyone who wants to up their chalking game will be welcome. Ens wanted to do just that and to get some insider knowledge she met up with a seasoned chalker to help her.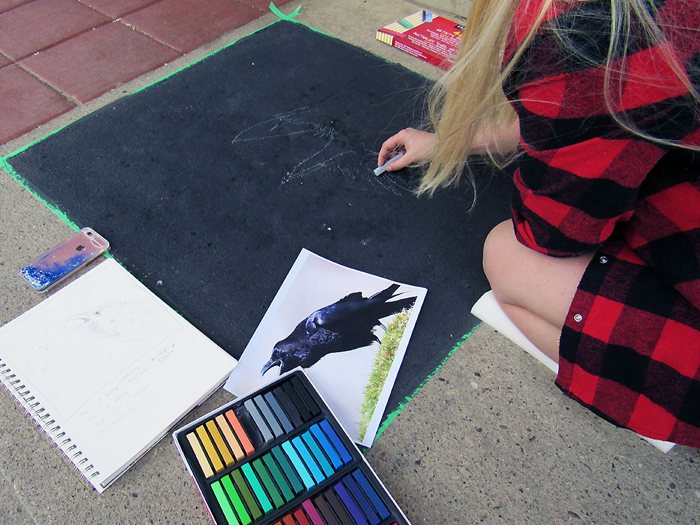 Her mentor taught here that unlike other forms of art, it's best to start with a dark base, not a white base. Using a black base, for instance, will help smooth out the dips and pits in sidewalk concrete and asphalt. Then you've got the perfect backdrop to layer in brilliant colours like greens, blues and pinks to make your work pop and give it more visual depth.
Not sure I'd be able to pull that off, so I think I leave it to the pros.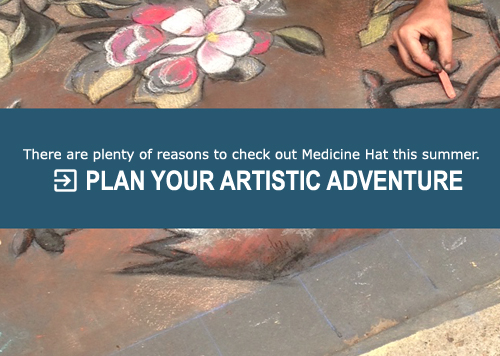 But from August 11 – 13, 2017, 100 chalkers from across North America will come to Medicine Hat for the city's annual Sunshine Chalk Art Festival. While the chalk art festival only began three years ago, it's quickly become a mecca for chalkers, with artists coming from as far away as California and Florida.
Estimates put festiva-goers at around 5,000, giving both pro and amateur artists an opportunity to show off their skills.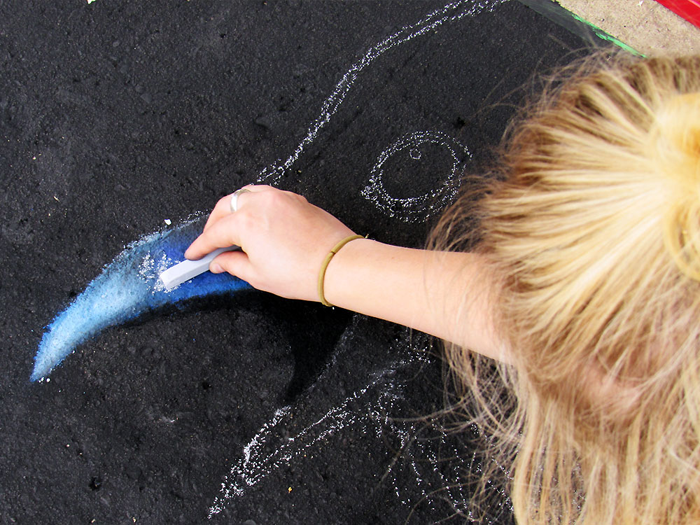 Children can also get in on the chalk action. There's a workshop on how to mix colours and turn a blank canvas into something beautiful. Supplies are available for free for anybody who wishes to chalk.
To make room for the artists' canvases, Medicine Hat's historic downtown is closed to traffic, allowing the artists to outline, colour and polish their 10-by-10-foot canvases.
Some will spend countless hours on their works, even knowing that rain could come and wash away their masterpiece in minutes. So, it's a good thing Medicine Hat is one of the sunniest cities in Canada, with about 330 days of sunshine a year.
While chalking is impressive, what makes it even more special is that it here today, but perhaps gone next week.
This makes the time artists spend creating it so much more valuable and, of course the chance to experience it, that much more memorable.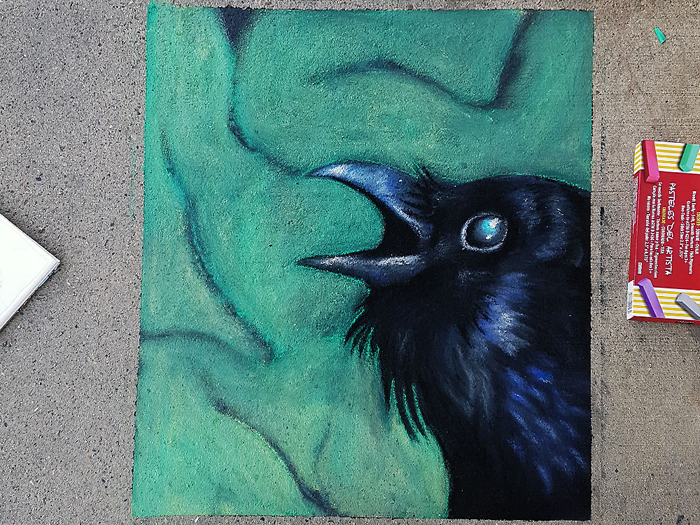 More info
For more information about downtown Medicine Hat and the Chalk Art Festival head to the official website. 
Get planning and head to Medicine Hat this summer; learn more here.
Read our Festival Overview and get inspired to head to Medicine Hat
Ready to be wowed by incredible works of art on the pavement of Medicine Hat? Share this page with your art-loving friends.