JEREMY DERKSEN
BOYLE, AB - Dust, horses and the faint smell of fresh manure bring me back to childhood in rural Alberta. Big cities and professional tours draw broader public attention these days but there's something about the small town rodeos - like the Boyle Rodeo in Boyle, AB. - that gets me, even though I never really tried my hand at roping, riding or rustling.
Help your friends #DareToExplore. Share this page on Twitter.
It's rodeos like these that are keeping the roots of cowboy culture alive. For the competitors, these events represent an opportunity to earn their spurs and work their way up the rankings. Young, lean and hungry for a shot, these athletes may put in 12 appearances or more a season, traveling and competing for most of the summer and fall.
For the townsfolk, it's a big ticket event, with professional athletes and musical headliners they wouldn't always get to see at home. It's a gathering place where everyone turns out, making a fun weekend for families.
Did you know the Athabasca Train Station was built in 1912 and was a hub of activities for early settlers. Find out more about the Athabasca region here.
And for the rest of us, it's a window into a different world.
"I've never rodeo'd in my life," says Jennifer Marcoux, "but I love horses and western lifestyle. I love learning about it, and being around the people and the lifestyle."
As one of the organizers for the 2017 Boyle Rodeo, Marcoux is getting all the western lifestyle she can manage, of late, but she isn't complaining. "It's so much work," she admits, "but it's a labour of love."
The Boyle resident grew up in town, moved away, and resettled here a few years back with her family. Along with the rest of the organizing committee, she has been pouring her heart and soul into the rodeo, to preserve the heritage that she remembers from growing up in town, and to keep it alive for new generations.
If you've never rodeo'd either, that's all the more reason to get out and check it out. "Just come out and experience it," says Marcoux. "We've had people who have never been around horses, or listened to country music or tried a two-step, and they always have great fun."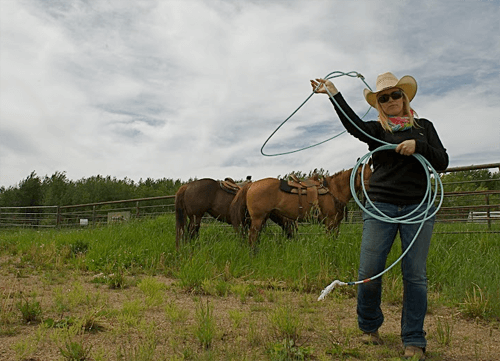 The Boyle Rodeo offers all the traditional events, including bull riding, saddle bronc, bareback, team roping and barrel racing. And of course, there's music, beer gardens, a concession, a steak supper and Sunday morning Cowboy Church. There's even free camping on the Ag Society grounds If you want to make a weekend of it.
Since a new generation has stepped up to take the reins, the Boyle Rodeo has also introduced some new twists on old traditions. A mainstay for the last couple years is the Kids Corral, offering kids the opportunity to try out rodeo skills like roping, blindfolded branding and can shooting.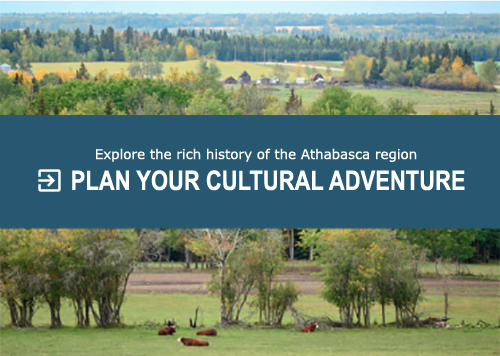 Also for kids, there's also mutton busting (a perennial fave), a calf scramble and wild pony races, which sound entertaining enough to be worth the price of admission alone.
New for this year, the trick rider duo of Unbranded Soul (Katie Connolley and Bella Bacosta) will be a major attraction. Connolley has worked as a stunt rider and double in the Alberta film industry, including appearing on CBC's Heartland. She has performed in Cirque du Soleil's "Cavaglia," and she also does Roman riding - standing and riding on the backs of a team of horses.
As with all things rodeo, it's part of an event that hearkens back to a time when rural Alberta's primary entertainment wasn't Netflix - it was feats of skill, community gatherings and good, honest, (mostly) clean fun.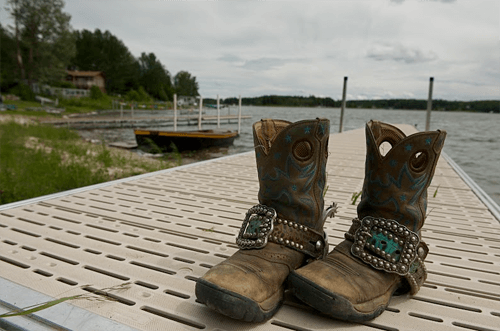 Mind the dust, greenhorn.
Additional information
Get more info on all of the events at the Boyle Rodeo website. 
Did you know the Athabasca Train Station was built in 1912 and was a hub of activities for early settlers? Find out more about the Athabasca region here.
Share this page with your rodeo-loving friends and family.