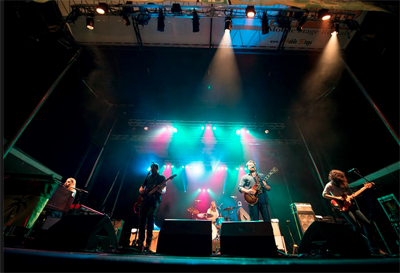 The roots and blues festival has been a big draw for nearly 25 years. 
Photos by the Salmon Arm Roots and Blues Festival
DREW ANDERSON
It's fitting, albeit increasingly rare, for a roots festival to stick to its roots. Although the Salmon Arm Roots and Blues Festival has expanded beyond its community hall beginnings, its musical soul remains.
"We are what we are and there's no point in trying to become a pop festival or adding pop music to the equation, because it annoys the roots fans, and pop music fans have got great places to go for that," says Peter North, the festival's artistic director.
The festival, which expects 8,000 people per day through the gates this year, now takes place on a 17-acre parcel of fairground smack dab in the middle of Salmon Arm, five blocks from the lake with adjacent camping.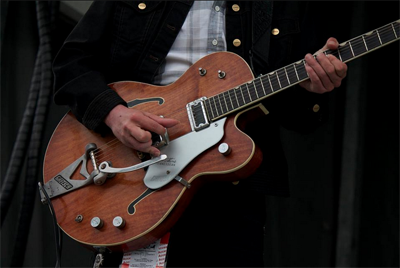 Listen to the sweet sounds of some highly talented and well-known musicians.
"We don't quite use it all," says North. "I'd like to expand the site a bit, but it makes access really easy. So many people who live here can just walk to the festival, so parking isn't a real problem."
The crowds can expect a proper celebration of rootsy, folksy, bluesy music this year, including Marty Stewart and his Fabulous Superlatives, a tribute to the Grateful Dead on their 50th anniversary, John Oates of Hall and Oates fame, and what North says is "arguably the best version of Canned Heat since the early '70s, personnel wise."
There's also The Ballroom Thieves from Boston, touring with their first full-length album A Wolf In The Doorway, representing the up-and-coming crowd.
The trio plays rootsy folk, filled to the brim with harmonies and an eclectic instrumental mix of Martin Earley on guitar and vocals, Callin Peters on vocals and cello, and a unique drum setup that features a djembe, an orchestral mallet and more, manned by Devin Mauch.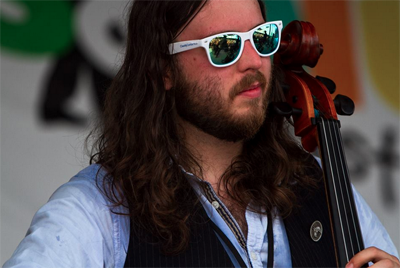 Get ready for music that's played straight from the soul.
It's a sound that evolved over the last five years after Earley and Mauch started playing together in college.
"Oh, it's definitely been a long journey," says Earley. "We started out playing more singer-songwriter stuff, a little more poppy and just the acoustic guitar and the drum setup that [Mauch] uses now.
"So it was very bare bones."
Hitting the festival circuit this summer, the band is eager to not only play, but to take in the other acts and jam both onstage and off. They're also looking forward to exploring the Shushwap region and taking some time to write in the lake-filled region.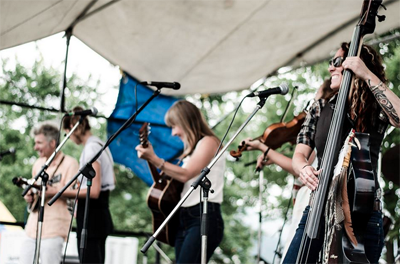 Don't forget to bring your dancing sandals.  
For North, the setting couldn't be better.
"Oh, it's paradise," says the transplanted Edmontonian who has called the region home for almost two years.
"If you're a mountain biker, boy, great trails all over around these lakes. The fishing, of course, if you're a trout fisherman, you can't go better than the lakes around here."

Cross into the wild on a Shuswap lake adventure 
Credit: Shuswapwatershed.ca
There are also plenty of towns dotting the region, giving lots of reasons to explore. North says many festival-goers stay further away from the site in order to take full advantage of the lake and its charms.
He likes to think of the festival as a regional folk fest, filling the needs of communities far beyond Salmon Arm's small borders, and he thinks he's got what it takes to attract the crowds.
"I believe in quality over quantity, and I think that people are just going to be absolutely thrilled with the workshops that we're presenting," he says. Tweet This!
"People say 'what's your equation for a good festival?' And I say 'really talented people who are really nice.' We've got that."
Additional info
The Salmon Arm Roots & Blues Festival runs Aug. 14 to 16, at the Salmon Arm Fair Grounds only one block off the TransCanada Highway. Fly into the Kelowna International Airport, it's just over an hour away.
Like this story? Share it with your folk and blues-loving friends.