Battle of the Rockies 2022
The infamous Chuckwagon races return to Rocky Mountain House as part of the 2022 World Chuckwagon Race series. Attendees can also enjoy a silent auction and live music from The No Hitchhiker, Drew Gregory, and Chris Brein Country.
From May to August the thunder of hooves echoes in the distance as drivers race to qualify for various incentives throughout the race season with the aim of becoming the The CPCA Pro Tour Year Champion at the Lloydminster finals.
Schedule of Events
The Battle of the Rockies takes place in the afternoon which is perfect for those who want to explore the beauty of Alberta while they are in Rocky Mountain House, just west of Red Deer.
Thursday - Saturday: gates open at 5:00pm
Preshow at 6:00pm 
Races at 7:00pm
Sunday: gates open at noon
Preshow at 1:00pm
Races at 2:00pm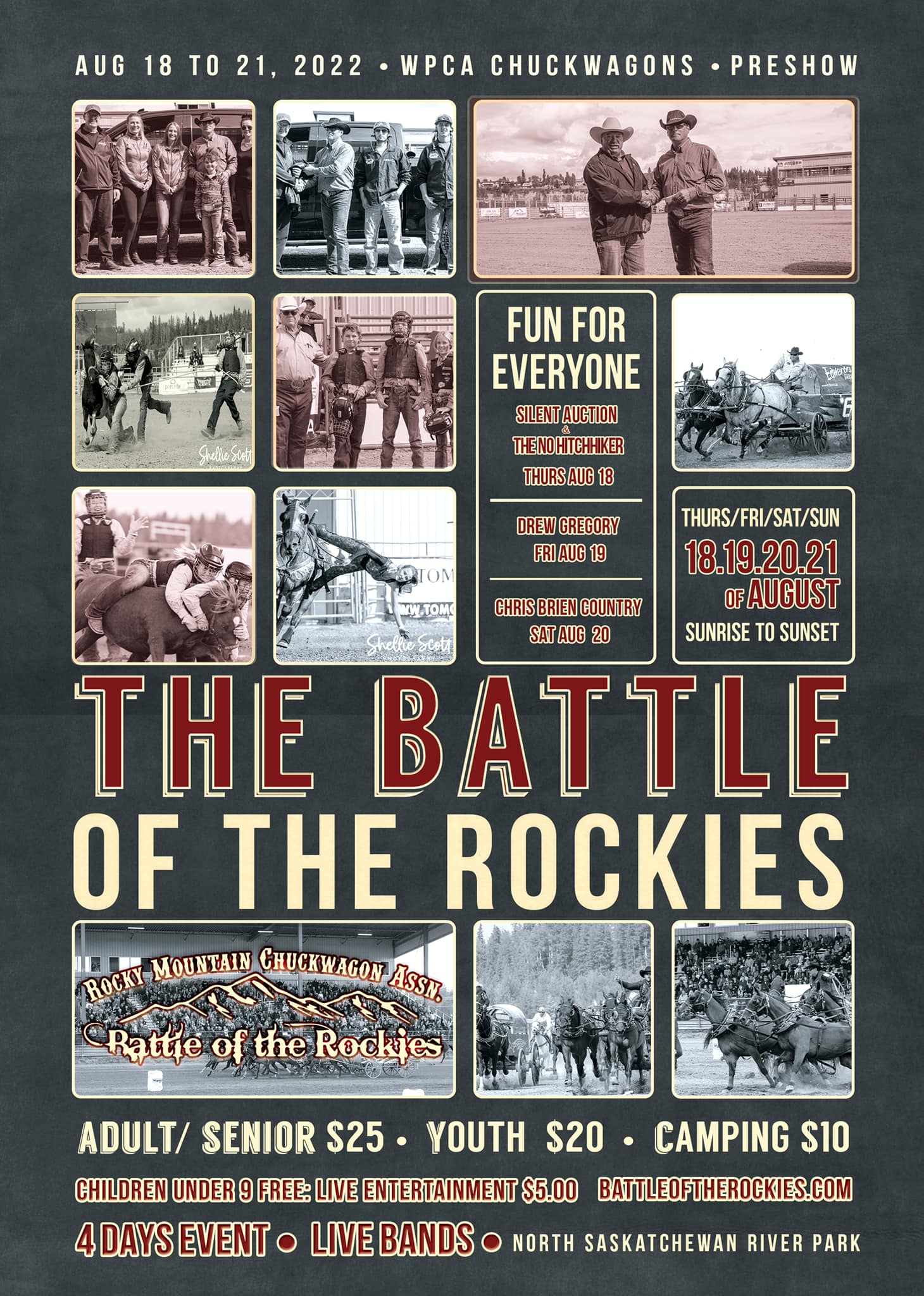 Ticket Information
Adult/ Senior: $25
Youth: $20
Children under 9: free
Camping: $10
Early Bird Tickets on sale July 1 - August 14, 2022
Ticket Sale Locations:
Market Place on Main - Thursdays July 7 - August 11 from 5:30 PM to 8:30 PM
Henry's Western Wear - July 5, 12, 19, 26, & August 2 from 1 PM to 4 PM
Twisted Barn - Wednesday through Sunday from 10 AM to 5 PM

You can also call 403-845-0591 for tickets