Locals help set the stage for South Okanagan ski resort reopening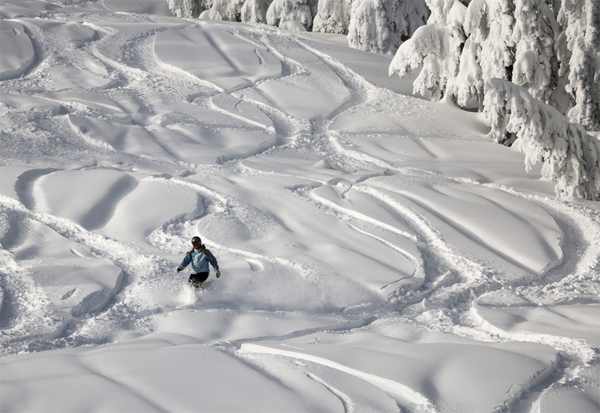 DOC POW
MOUNT BALDY, SOUTH OKANAGAN, B.C. – This is a story of the community that kept its heritage alive, and while you are reading this story, I ask you to question what lengths you'd go to keep your passion around?  
Would you finance your favourite ski or snowboard destination with your personal credit card? Would you have agreed to spend double the cost of your season's pass to purchase a new piece of essential equipment? Would you be so passionate about the experience that you'd be standing at the bottom of the lift Saturday afternoon telling everyone to head to the bar and buy a beer so fuel could be purchased Monday morning?
These are all the sacrifices the community that supported Mount Baldy had to make over the years just to keep its dream alive.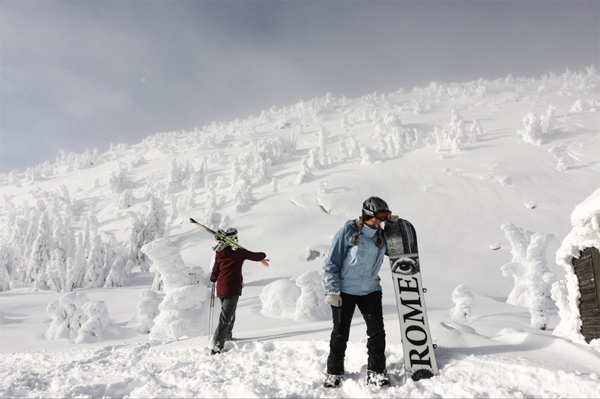 That hard-earned dream becomes a reality again on December 1, 2016, when Baldy re-opens after being closed for three years.
You've heard the saying, "it takes a village to raise a child," but while in the case of the ski industry, it truly does take a community to raise a ski hill. Mount Baldy sits at the top of the list for Canada's highest base elevation ski resort. At 5,665 feet above sea level, it hovers over the South Okanagan communities including Osoyoos, less than 40 minutes away.
But even the designation as Canada's highest base area elevation couldn't keep the resort from falling on hard times and unfortunately it had to close in 2012.
It's not easy to make money in the ski industry, and many of Canada's local, community-based resorts are doing what needs to be done just to keep their doors open.
History is now reality
If it weren't for the community who calls Mount Baldy home, there wouldn't be much to celebrate regarding snow-bound adventures in and around Osoyoos this winter.   
After the turn of 21st century, the community of over 103 cabin/lot owners pressed on, mowing, painting and doing general maintenance that kept the lifts turning. They'd host "Make Baldy Better" parties, and most everyone would show up to do just that.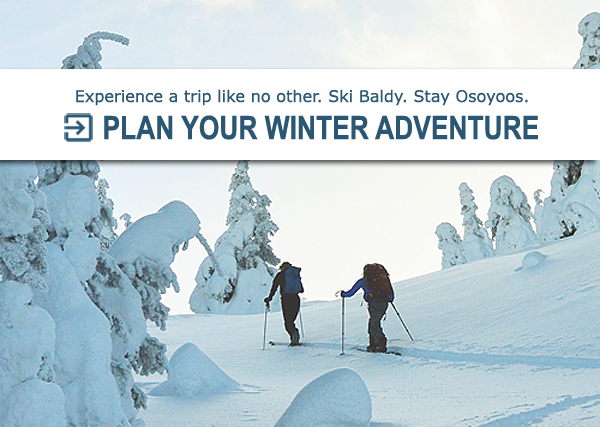 "I remember playing in the snow bank as a kid, watching them put in that T-bar," said Sandra Smith, as she took me for a recent tour of Baldy's base area. She was reliving a memory that happened in 1968 and led her, at 16 years old, to spend $1,000 on a piece of land at the ski resort.
"I knew I had to be up here, Baldy is a very important part of my life," Smith said.
For Smith, it has been a legacy of love that has spanned over 50 years. She went on to become general manager of the ski resort. Now, she still lives full time up at the resort, running a blog for over seven years, called Naturally Baldy. The blog documents "everything Baldy" and is the go-to resource for the Baldy Community.
The resort had to shut its doors in 2012. To ensure Baldy could eventually re-open, there was lots to do, like draining pipes in the winter and maintaining the day lodge, shovelling snow and security. The locals knew what had to be done, and took care of things.
"My fellow cabin owners, and laid off staff like Mountain Manager Matt Koening, and Kevin Rand, all worked together over these years to ensure Baldy would be back," said Smith. Things for Koening and Rand have come full circle, now re-employed by the mountain to help bring it back to life for our riding pleasure. Baldy's long been known for epic terrain and epic snow, and it's incredible to have a whole new destination to explore this winter.
When you ski or ride Baldy this season, you'll easily find this kind of community connection. Most of the runs are named after people who helped Baldy along the way. Watch for the "Founders Board" at the bottom of the quad chair, displaying the names of the people who kept the mountain moving forward. New owners with deep pockets, not to mention a deeper understanding of ski resort marketing and programming, are now in full swing to make Baldy great again.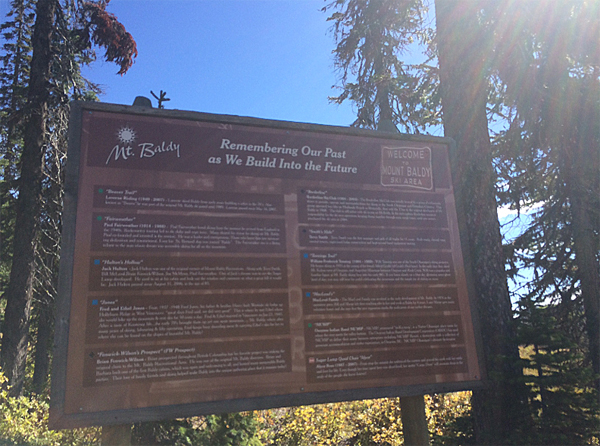 Looking forward to winter 2016/17
Be sure to join Miss604, ApresWheeler and me for Mount Baldy's First Chair Festival Dec, 1-4, 2016. Get your skis waxed up and hit the slopes with us during what will be an exciting weekend celebrating a snow-loving community spirit that is alive and well in the South Okanagan.
Get planning because the community of Osoyoos has joined forces with Mount Baldy to offer some exciting ski-and-stay packages all season long at www.DestinationOsyoos.com/SkiBaldyStayOsoyoos. For more on Baldy and its $199 season's pass, ski over to https://skibaldy.com
We at SnowSeekers challenge you to support, and be a part of, your local ski community. Volunteer if you have the time or buy your season's pass to help your local ski resort stay alive and well.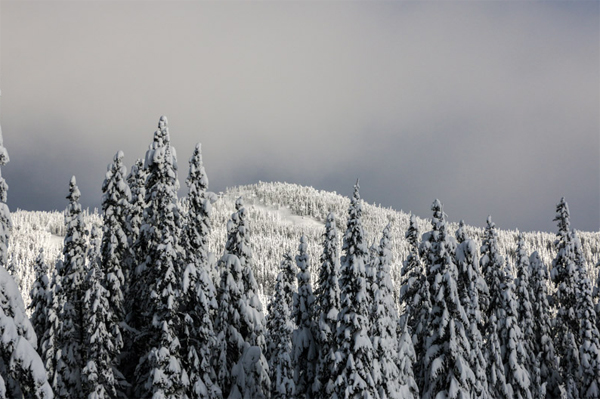 If you go
Did you know that Baldy Mountain Resort is a quick drive to Osooyoos? Learn more about hotel packages here.
Read our Festival Overview of the First Chair Festival this December at Baldy Mountain Resort
Are you ready to shred Baldy Mountain Resort with your crew? Share this page on Facebook and start planning your winter kick off party!