JOANNE ELVES
MEDICINE HAT - It was potentially a dumb idea. After taking a tour around the Medalta Museum we walked into the artist's studio and there in front of us was a pottery wheel. To most people it's an awkward looking contraption.
A funny small seat that might fit on an antique tractor is mounted behind a large wash tub sitting on a post attached to a big flat wheel. Inside that wash tub was a glistening silver platter – that beckoned me. Instantly, I was transported back to my teen years where I spent hundreds of hours throwing pots, mugs, plates and vases.
Help your friends #DareToExplore. Share this page on Twitter.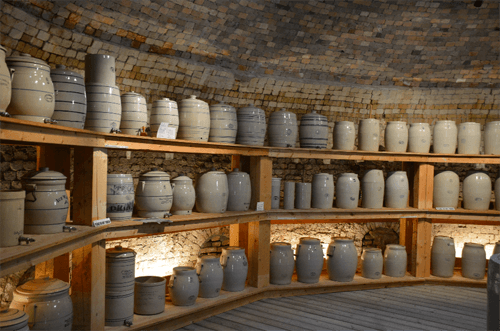 I boldly said, "I used to throw."
"Oh, well. Here's some clay," said Aaron Nelson, who's not only the artistic director at Medalta but also an incredibly talented artist.
Did I mention I hadn't touched a lump of clay for 25 years?
I might have panicked,  but as soon as the wheel started to spin, the clay was like putty in my hands. It reacted to my touch like a long lost friend. I persuaded it into the shapes I wanted. Techniques I thought I'd lost, flowed from my fingers. I toyed with it, teasing it into the shape of a mug, then a bowl and finally pulling it higher - until it finally failed and collapsed in a wet mucky heap.
Yes, I should have stopped at any of those shapes to have it fired and glazed to show off on the mantle, but I was having way too much fun.
Looking around the studio I was envious of the artists-in-residence. They are surrounded by a rich heritage and fellow artists. I wanted more. And there is more.
Historic clay-turned-arts-centre
Medalta and the Historic Clay District was once a thriving industrial zone but now it's a hub of artistic endeavours. The National Historic Site has been transformed into a museum, artists retreat and marketplace. Take time to explore the old Medalta Pottery walk through the old workings into its massive kilns. Learn how the silt and clay deposited along the banks of the South Saskatchewan River provided the material and how the natural gas deep below the city was used to heat the clay into millions of household wares from teacups to bricks.
During the summer and fall, Medalta offers workshops and pottery classes for aspiring artists. You can learn moulding techniques to creating dazzling glazes. The artists teaching the courses are enthusiastic about their art and want to share their knowledge.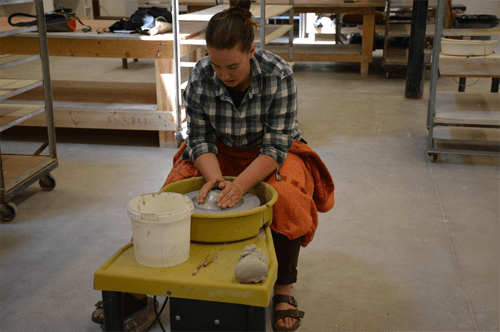 "I want people to realize our art is participatory, it can be enjoyed physically," says Robin DuPont, who this summer taught the Atmospheric Firing workshop.
As he crafts a perfect beer stein, for the upcoming CHEERS competition, followed by an exhibit of all the entries, he imagines where a hand would comfortably grasp the slender cup so that the act of drinking the beer is a combination of great suds in a beautiful piece of art.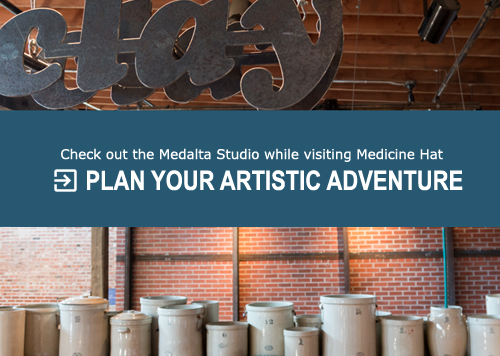 DuPont was also the judge for the Medalta International Exhibition this summer called CHEERS @ Medalta. The theme of the competition is drinking vessel.
"It is said that the earliest origins of 'cheers' comes from the clanking of glasses to slosh or mix beverages to prevent your companion from poisoning you," said DuPont. "I prefer to think of the action in the more contemporary custom of acknowledging an event, a friendship, a bounty, a ritual of celebration."
Artists from around the world entered their mugs, cups, steins and goblets. From Sept. 1 to Nov. 30 you can view the 140 entries in the CHEERS exhibition in the museum's Yuill Family Gallery.  If one of the vessels catches your eye and you want to buy it you can. The online store opens Sept. 2 at noon.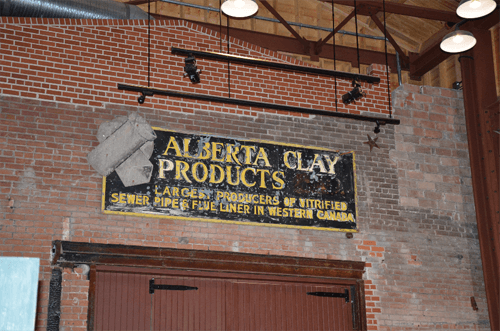 And, if you missed the summer workshops, there are more offered in the fall. Resident artists will help you guide clay into beautiful works of art during a series of workshops. 
There are several classes, including Beginner Throwing and Handbuilding, Surface Decoration (for those who've worked with clay before) and Intermediate Soda Firing. Prices are $189 and include materials. More details here.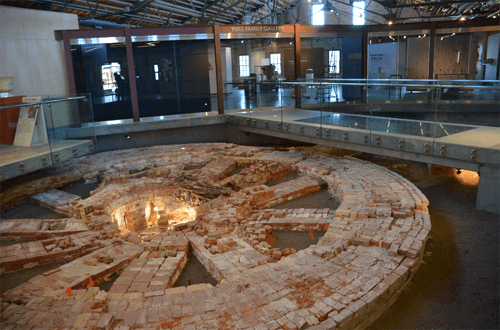 Learn more about Medalta in the Historic Clay District here.
When You Visit Medicine Hat 
Medicine Hat is full of fun things to do from swimming at Echo Dale Park to golfing during a delightfully long sunset. Of course you need fuel - as in caffeine. Check out Elizabeth's story about the coffee tours here. For more ideas for activities visit the Tourism Medicine Hat webpage.  
Medicine Hat is less than a three-hour drive southeast of Calgary.
Ready to get artsy? Share this page with your pottery-loving friends.