LEIGH McADAM
CYPRESS HILLS - Popping up from the prairies in the southeast corner of Alberta are the highest hills you'll find between the Rockies and Labrador. As part of Cypress Hills Interprovincial Park, these hills are geologically unique I discovered on an evening natural history tour led by Chris Dodds, interpreter and education coordinator for the park. 
Help your friends #DareToExplore. Share this page on Twitter.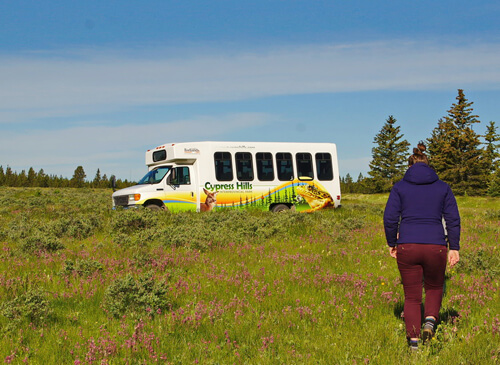 Over the 2½ hour outing, we get into areas most people never visit. It feels like we're off-roading as we head down bumpy dirt roads looking for an outcrop that will bring the geological history of the park alive. I learn that the hills were formed through millions of years of sedimentary deposits, followed by many more millions of years of erosion. And because the hills remained untouched by the glaciers, the soils on top of the plateau predate the last ice age!
Get planning and head to Medicine Hat this summer; learn more here.
As we get out to investigate an outcrop of lichen-covered conglomerate rock (sedimentary rock made up of pre-existing rocks) up beside the unassuming Battle Creek Headwaters, we discover something fascinating. The water from here flows to the Gulf of Mexico, yet just a kilometre or two away, it flows to Hudson's Bay," Dodds says.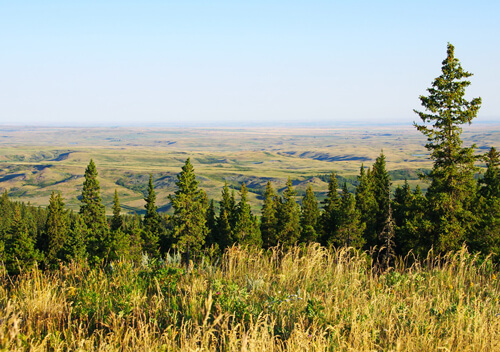 He also tells us that the rocks that form the Cypress Hills Conglomerate – the cap rock in the park, come from all over Alberta, making this a fabulous place for rockhounds to explore.
By the end of the evening my head is filled with interesting facts – not just about geology but about the humans that have lived here for more than 8,500 years and the bounty of nature that fills this park.
Exceptional destination for nature lovers
"Birding here is like a box of chocolates," says Dodds. There are to 280 types of birds, including both eastern and western varieties, can be seen in the park. "You just never know what you're going to get especially because it's on a flyway."
When it comes to mammals, you won't find bears but you will find the largest concentration of cougars per kilometre in North America, in addition to elk, moose and white-tailed and mule deer. 
The park is also fantastic for both hiking and biking with 50-plus kilometres of trails to explore through a range of eco-systems, including lodge-pole pine forests and mountain-like landscapes. Trails include everything from family-friendly paved trails to full day difficult loop hikes that serve up great views. Trails are all multi-use so be prepared to share.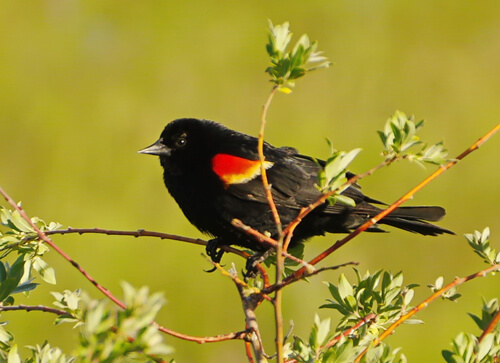 Where to stay in Cypress Hills
Spaces for approximately 400 tents and RVs are provided over 11 campgrounds. If you want a dose of solitude book there are four backcountry huts. The Spruce Coulee Hut, my favourite sits on the shores of a small lake. It sleeps six and costs just $80 a night.
As we end the tour, I ask Dodds what he likes most about the park. "The park is underused, it's got a cool human history and the diversity of the landscape makes this 200-square-kilometre park feel much bigger than it really is."
And, it's just 45 minutes from Medicine Hat.
If You Go
Elkwater in Cypress Hills Interprovincial Park is only 45 minutes south of Medicine Hat. While you are in the park, relax on the shores of Elkwater Lake, or cycle the other 63 kilometres of trails. Take a tour with the friendly park interpreters to learn more about the geological history of the park or drop a line iin to catch a fish or two.
Get planning and head to Medicine Hat this summer; learn more here.
Ready to explore the trails in Southern Alberta? Share this page with your friends.