Family ski-tripping confessions of an erstwhile ski journalist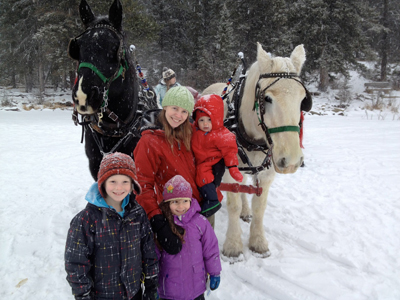 A January sleigh ride at Pyramid Lake is a must while in Jasper.
Photo provided by Jeremy Derksen
JEREMY DERKSEN
JASPER, AB — Once again, I'm rifling through drawers and closets in search of misplaced mittens, sweaters and toques. In the background, a weather report calls for 20 to 30 centimetres.
Even as a professional ski journalist (yes, I'm an oxymoron) for nearly a decade, it's taken me years to perfect the family ski trip routine. With three young kids, it's not just book the hotel, grab the skis, stuff some clothes in a bag and go.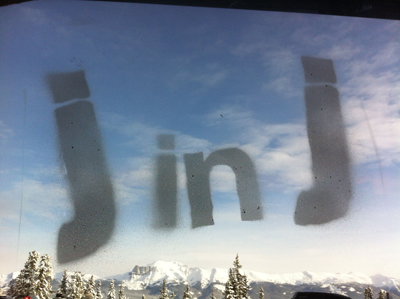 Jasper in January is the time when winter adventures kick into sky-high gear. 
There are favourite toys, special blankets and baby things to pack, meals to plan and more. It's taken a lot of hard work and hot chocolate, but we're finally at a point where ski tripping as a family has become a routine that is — mostly — one of fun and ease. And a lot of that success I owe to Jasper in January — happening Jan. 16 to Feb. 1, 2015.
Not that there hasn't been a lot of chaos and craziness along the way — retrieving forgotten ski boots from the hotel, buying mittens to replace the pair that got lost in the chalet, consuming gallons of hot chocolate between runs, charging to the bathroom stripping layers after one run too many between gallons of hot chocolate. Then there's the fireman's pull — literally dragging the kids' limp, exhausted bodies back to the hotel at day's end. And probably, some more hot chocolate.
J in J kicks ski season into high gear
But when I reflect on it, skiing at Jasper in January has been the foundation of some of our fondest memories. Come August, my kids ask, "When is ski season?" Their eagerness always makes me smile. Of course, first turns are in November, but those are really warm up runs. December is Christmas. January is the time when things kick into gear.
The holiday crowds have gone home. Jasper hotels have vacancy again for those who aren't organized enough (i.e. parents like us) to book five months to a year ahead. But the festive atmosphere remains, a lingering glow that cradles visitors in chalet-lit, fireside warmth — and new adventures almost every day of the week. That's the beauty of Jasper in January.
Our favourite J in J day
A day at Jasper in January begins with the essential for us — skiing at Marmot Basin. But unlike at other times of year, it could end somewhere completely different.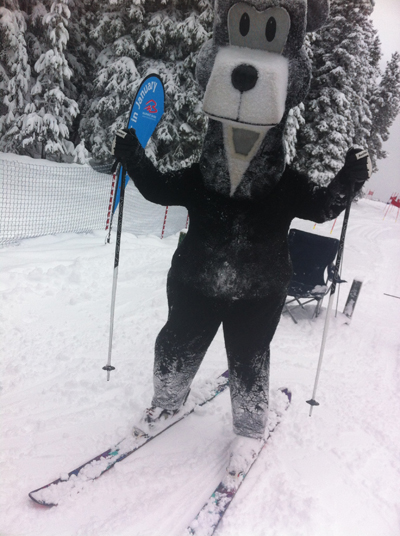 It's not hard to miss Jasper the Bear on Marmot's slopes.
Dog sledding, sleigh riding or just skating at Pyramid Lake is always a favourite, followed — of course — by hot chocolate at The Pines. Dinner, depending on the day, might be a Taste of Jasper, samplings from the Chili Cook-Off or pizza and a stroll down Patricia Street during the ATCO Street Party. To finish off, some live music (the Odds at the Fairmont JPL, anyone?), a warm fire and just for good measure, maybe a nip of hot chocolate.
By the time we wind down, all five of us — well, four at least, the toddler is always up for some late night partying — are feeling that cozy fatigue that can only be earned after a hard day's play outdoors. Tucking in to a warm chalet under the stars, I'll find myself reflecting on all the insanity of family life, and the rareness of these moments.
The formula for instilling a love of skiing and winter fun is different with each family and each child, but the secret to my success is built on three things: familiarity, festive activities and warm, sugary goodness. At Jasper in January, all three are in abundance. Which means I better get back to fishing for toques and mittens.
What to do and where to stay
Where to stay in Jasper 

Find out more about J in J events here 

Pyramid Lake Lodge